Partners /

AlgEn
ALGAL TECHNOLOGY CENTRE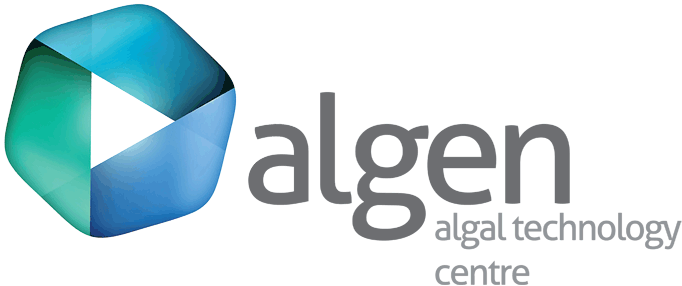 AlgEn is a micro SME specialized in development and system integration of the algae-based systems, providing consulting and engineering services. Main activities include:
System development for the cultivation and use of high-quality algal biomass for food and pharmaceutical use,
Utilisation of algal—bacterial community for the waste water treatment, focusing on nutrients, CO2 and energy recovery in association with the biogas production.
Present R&D is dedicated to the biogas digestate treatment using algal-bacterial processes for recycling nutrients, harvesting CO2 and producing algal biomass for various uses. This was the core of AlgaeBioGas project (Eco-Innovation), through which the demonstration centre for algal treatment of the biogas digestate was established in Zalog, Ljubljana (Slovenia). This is probably the biggest and oldest active algal-biogas installation in EU. The demonstration centre was upgraded in 2017 to establish and develop algal-bacterial process for the treatment of salty waste water from the food industry in scope of SaltGae project (H2020).
Apart from the designs adapted to specific project needs, Algen develops a range of products needed for specific development and research, which can be adapted to particular customer needs. Currently, the designs are made for the algal-pond installation in Spain, intended to be a part of slaughterhouse water treatment and recycling in the Water2Return project (H2020).
AlgEn has a lab for photobioreactor testing, culture growth and analysis, electronics and mechanical workshop, and pilot algal ponds. In the scope of the LIFE+ AlgaeCan project, fruit & vegetable processing waste water treatment with heterotrophic algae is being developed, together with the algal biomass production in bioreactors.
AlgEn is strongly connected to many academic and commercial institutions and regularly works in cooperative projects. Occasionally, AlgEn hosts educational activities connected to algae technology.